What is it about "Integral Well being"?
When we speak about integral well being we become part of in an holistic context, a human being integral view where an individual is considered integrally and holistically: his physical and corporal level (body sensations, tensions or any kind of corporal symptoms, any kind of care related to body) has the same importance as his emotional level (emotions, desires, feelings, needs), his energetic level (chakras, aura, subtle perceptions, Chinese acupuncture), his cognitive level (thoughts, memories, fantasies, dreams, illusions, disillusions, judgements, insights) and his spiritual (non religious) level (intuitions, visions, sensations, interceptions).
It is not possible to reach an integral and complete well being if all these levels are not touched and worked. Since ages knowledge shows and since decades science as well confirmed it: all these levels constantly influence the individuals.
Clinical Psychologist Elisa Birri has a big and differentiated knowledge which helps her to work though different techniques and practices needed to develop an individual work project specific for each human being.
Thanks to many different work experiences as mental health expert, in 11 different countries, with international organizations such as United Nations (Unicef) and Doctors Without Borders (biggest medical international non governmental organization, Nobel Price winner), she lived and worked in many different contexts, where she developed a big elasticity and decisional preparedness to understand which approach  and method is better for which person.
For years she has worked only with a clinical traditional western based model but she understood, though her long field experience, that those methods alone, which work only to cognitive, behavioral or emotional levels were not enough to help everyone and were not giving a long term benefit to all conditions.
There was not a real and long term change of life quality though an integral well being.
For those reason she started to search other knowledges and other methods though two different ways: ancient traditional medicines as Ayurvedic and Chinese Medicine though her Etnopsychiatry Master, and different specialization courses that include body practices as her Master in BTEBodyMind, traditional Yoga and Asana though Saraswati Method (Asana, Mudra, Pranayama, Yoga seen as therapeutic developed and studied for each individual, not the one you usually perform in fitness centers or gyms), she studied different relaxation and meditation techniques that work not only on cognitive level (as mindfulness, as many different western psychotherapeutic approaches) but on transpersonal, spiritual and emotional levels.
It is in countries such as Chad and South Sudan where she really feels she need to know more and that during life we never "arrive", who treat people need to continuously study and searching for better and new techniques, methods, instruments. Many doubts Elisa Birri had, have been clarified though her encounter with doctor, psychologist and psychotherapist Pierluigi Lattuada, founder of Biotransenergetic Method, director of Integral Interpersonal Institute.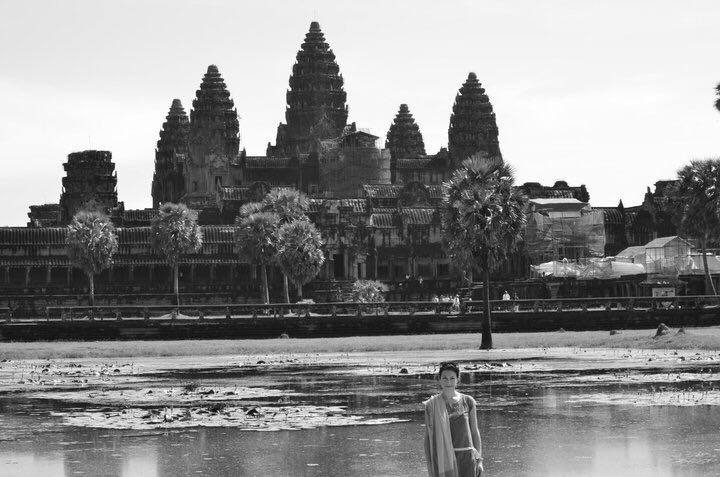 Thanks to two residential Master where she learned directly from him and where she had the occasion to work constantly on herself, she learned different psycho-corporal practices that she started to use in her work and she founded very useful also in her clinical work in Africa, Siria, Philippines, Ukraine and until 2017 in Jordan.
Clinical psychologist Elisa Birri continues her research of new methods and technique to increase her knowledge and capacities to help and treat any human being. She tries to give to the individual different instruments the person can later use by himself at home after the treatment, to a long and integral well being. She is always in contact with different experts she knew around the world to share her competences and being always updated. She keep studying Naturopathy, Aromatherapy, Flowers-therapy, Crystals-Therapy, Reiki, keep practicing every day Yoga and Meditation.